We all love the summer… the vacations, the long weekends, the fun. Unfortunately, summer doesn't always love our curls. The combination of sun, ocean and chlorine can do quite a number on curls, leading to dull, brittle or frizzy hair. With the summer wrapping up, here are a few things you can do to repair summer hair damage and get your curls back in top form for fall.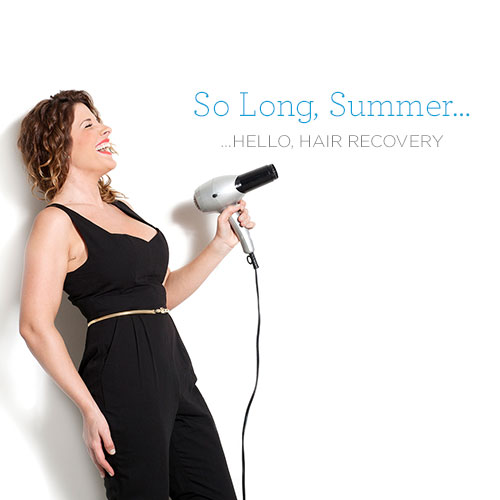 Post-Summer Hair Recovery Tips
Get a haircut. It sounds scary, but it doesn't have to be! Simply ask your stylist for a "micro-trim." Dusting the ends will remove the dry brittleness, helping you to avoid breakage and excess shedding. (If you're in the market for a new stylist, look at our Flagship & Certified Salons!)

Regularly deep treat your hair. An intensive deep treatment is the main solution for restoring the necessary moisture to your curls. You can deep treat at home using our 12 Minute Deep Treatment. If you don't have a heated cap or dryer, you can still heat-activate using conditioning tips from our stylists.
What exciting things did you do this summer, and how are you reviving your curls?