The Curls for a Cure Pink Curl Extension is such a simple and easy way to show your support for the fight against breast cancer. If you've already purchased a Pink Curl (or are thinking about it), here are a few ideas for showing your support with your curls!


Two-Strand Twist
For all textures, you can create a two-stand twist with the hair of the extension and your own curls. You can leave it like that or pin it back into your curls with a bobby pin.

Create a Pink Curl Braid
You can never go wrong with a braid. For loose or classic curls, you can incorporate the Pink Curl Extension into a braid to give it added texture. We tend to favor a messier, effortless look, as shown here on stylist Mirsada from our NYC Flagship Salon.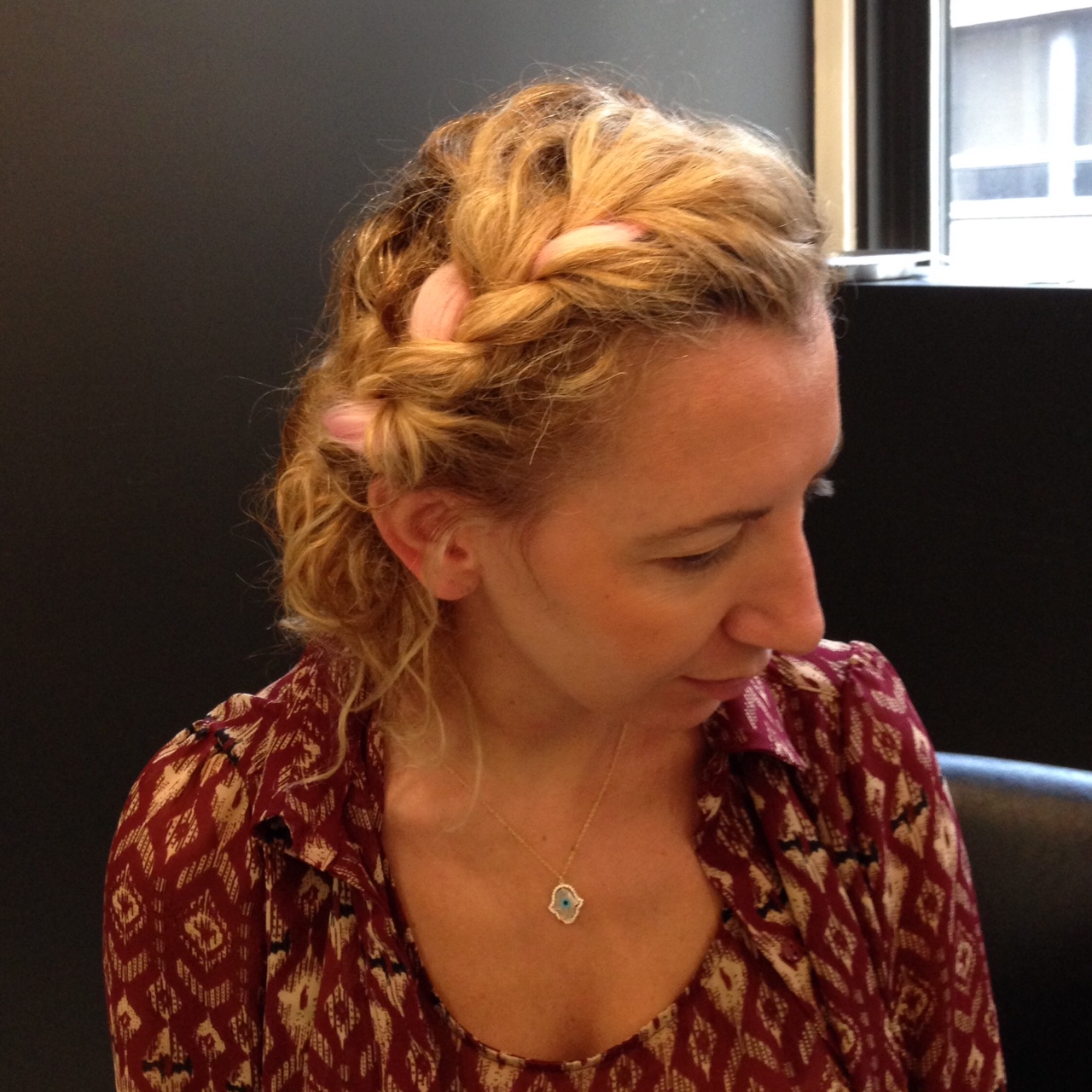 You can also keep it simple by braiding the extension itself and using it as a headband.

Fake a Tight Curl
The extension comes as a classic curl that fits perfectly with loose or classic patterns, but say you want to blend it into your unique curl pattern. You can quickly alter the texture of the Pink Curl without heat tools – since it's synthetic – by using perm rods. As shown here, wrap the hair around the rod and twist it on itself as you do. Carefully dip into hot water for a few seconds, then let the hair air dry. Once it's unraveled, you've got yourself a tight curl.
Create a Kinky Curl
For even tighter textures and kinky coils, use a similar method as above. Instead of a perm rod, weave the hair of the extension over and under through a bobby pin. You can then secure it with a small rubber band or hair-tie, dip into hot water and let dry. To remove the bobby pin, you can gently slide it up and through the curl. Carefully pull the curl apart – you can separate the hair to make it as big as you want!
Who says you can't show your support in a fun and chic way?! We want to see your Pink Curl selfies! For every selfie tagged #CurlsForACure, we'll donate $1 to the
Breast Cancer Research Foundation
.
See all of the Pink Curl selfies and share your stories on NaturallyCurly.com!