I'm thrilled to be guest blogging for Ouidad, because I know all too well the struggles us curly girls often deal with. But before I dive into tips and tricks, I wanted to share my personal hair story with you. We all have one—mine's just a little bit complicated.
Here's where it began: The '80s, when my mom (who is Puerto Rican), and my father (who is black), gave birth to a lovely mixed daughter who came fully loaded with big cheeks and a head of super thick, curly hair. For years my poor, bewildered mother spent Sundays washing and detangling as I squirmed and whimpered. When I was finally old enough, she took my little sister and me (who, to my mom's dismay, had equally thick tresses) to a stylist, who suggested we relax our hair to make it more manageable.
From then on I was the girl with really long, straight hair. I loved it, mostly because it earned me so many compliments. But I hated the hours at salons and in the bathroom with my blow dryer and straightener. From time to time, I tried to wear it naturally curly, but years of heat, relaxers, and color left the texture a limp crimp at best.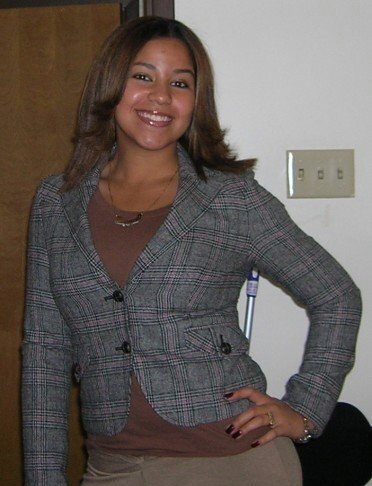 My Relaxer Days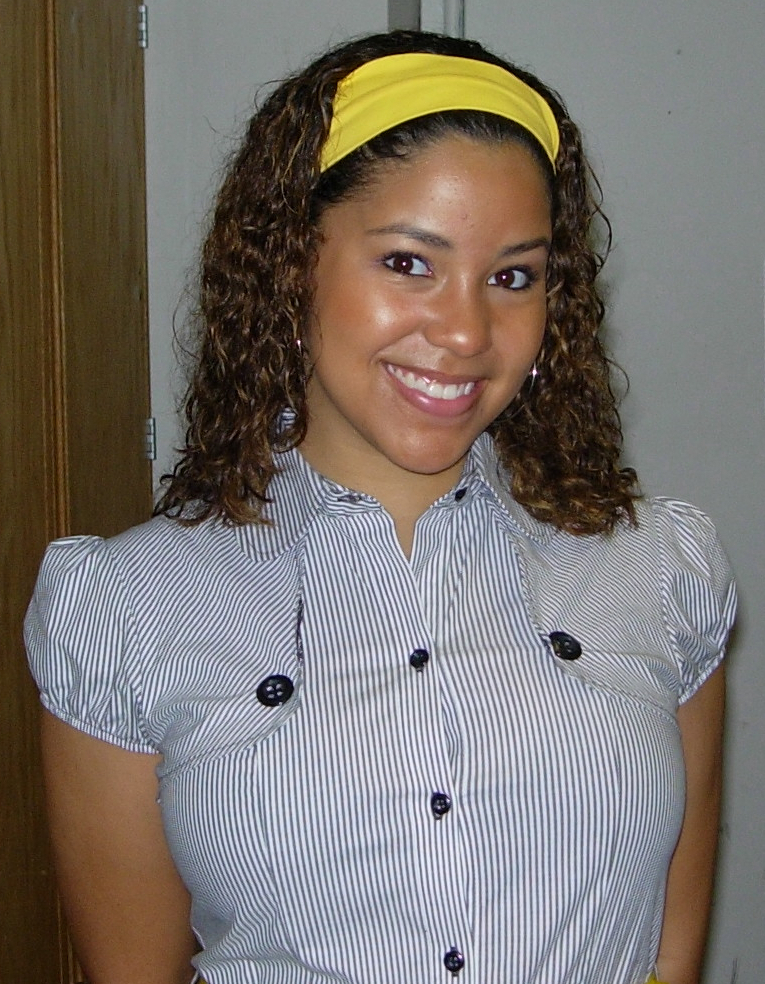 People made it a point to compliment me when my hair was straight, so in my mind back then, straight hair = pretty Arianna—so I stuck with the straightener and relaxers. Fast forward through high school and some wild years at Penn State to when I landed my dream job at O Magazine. I had less time to straighten, so despite still having a relaxer, I started letting my hair air dry—often with frizzy, wavy results. One day an editor took pity on me and asked if I'd ever heard of Ouidad, the curly hair specialists. After a quick Google, I made my first appointment.
I'm not one for hyperbole, but Ouidad changed my life. For the first time, I met with a stylist who didn't gasp and make me feel like a freak because of how much hair I have. She explained my curl type and why I never should've gotten a relaxer. I agreed to a big chop to cut out all of the damaged, relaxed hair to go completely natural. Afterward, she walked me through the rake-and-shake styling technique and which products I should be using.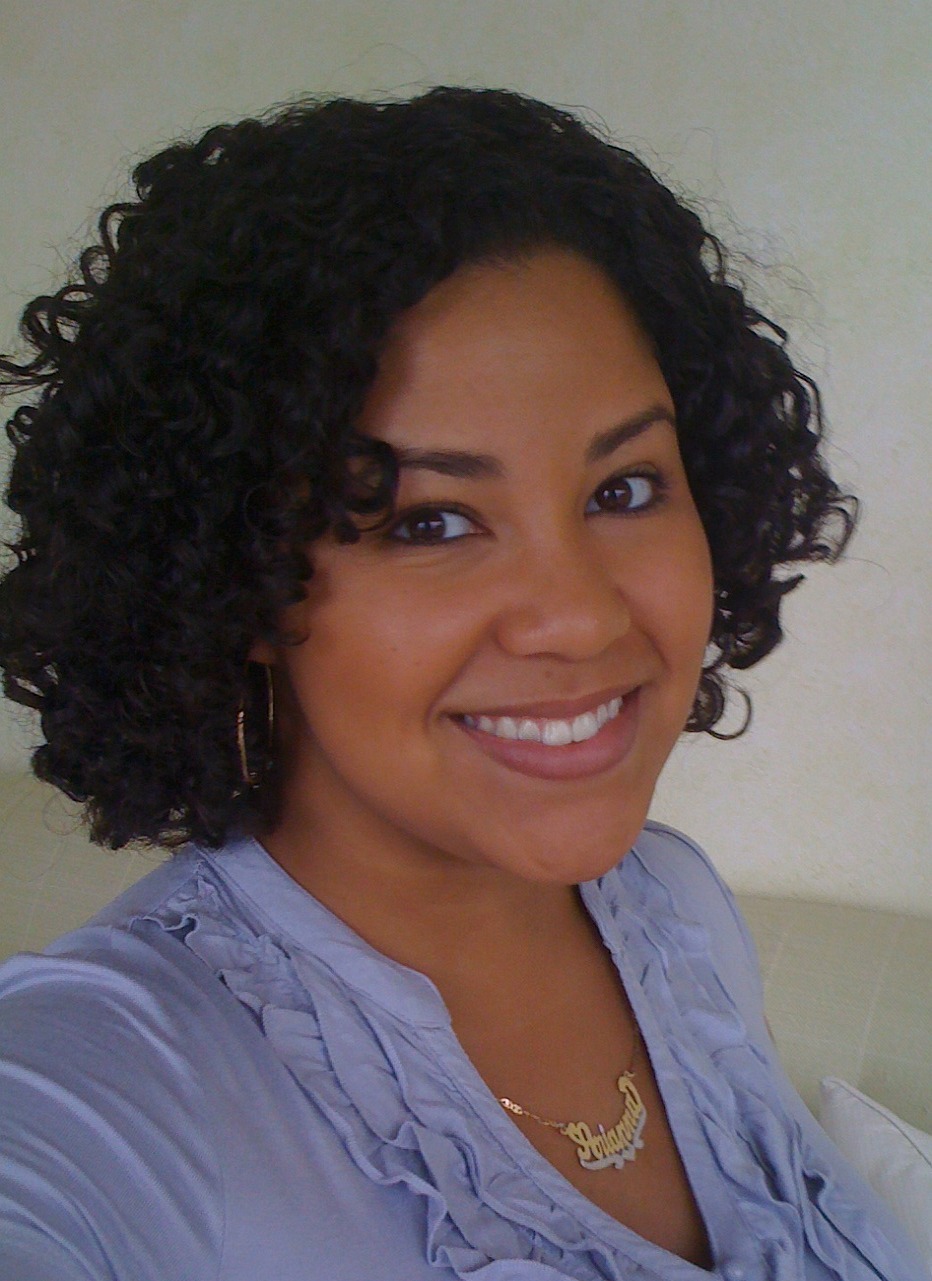 After my Big Chop!
I was nervous about my short cut, but I instantly felt freer. Suddenly, I knew how to wear my hair naturally; I could spend the hours I'd previously spent straightening on more important things (you know, really important stuff like watching Game of Thrones or grabbing margaritas with friends). Slowly but surely over the next few years (with a few missteps in between!) my hair grew naturally long and healthy. I finally tossed out my old mentality that straighter is prettier; I'm more confident than I've ever been, and I've never looked back.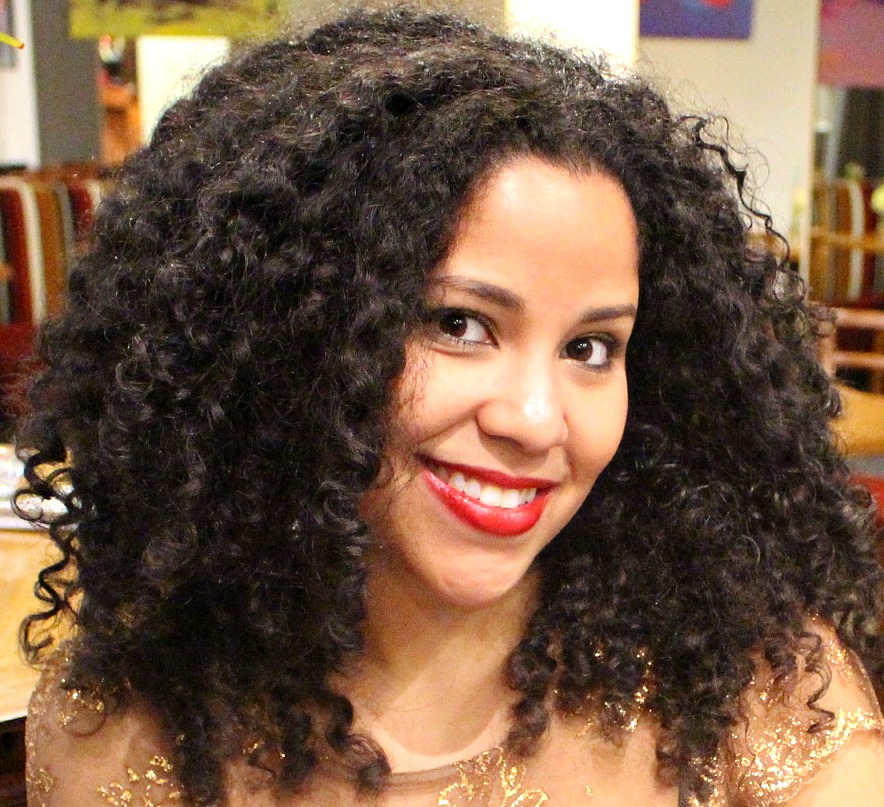 Loving My Natural Curls
So now that I've learned how to manage my curls, I'll be sharing with all of you my favorite style how-to's (especially with the upcoming heat and humidity!) Ouidad products, tips from stylists and experts, and more. Feel free to leave any questions or topic ideas in the comments. Here's to keeping up with the curls!
xoArianna
Arianna Davis is an Associate Editor at O, The Oprah Magazine where she covers pop-culture, lifestyle, and health.
She writes about her life in New York City on her blog, floorthirtysix.com.
Follow her adventures on Instagram @ariannagab and Twitter @ariannagdavis.