The key to maintaining healthy curls is ensuring that they're fed and moisturized. Curls are fragile and constantly lose moisture and nutrients, which is why feeding your hair is the foundation for maintaining healthy, managed and beautiful curls.
How does feeding your curls fit into your curly hair routine? Stylists from the Ouidad NYC Flagship Salon share a few insider tips!

Why It's Important to Feed Your Curls
"Curly hair is naturally drier. I always tell my clients, 'It's like your skin. If it's not hydrated, it doesn't look or feel right." – Melissa, Senior Stylist

Deep Conditioning Your Curls at Home
A staple for any Ouidad curl type regimen is the 12 Minute Deep Treatment. The unique blend of proteins and 21 Amino Acids in Deep Treatment relink the molecular layer within the hair cuticle, giving it manageability and strength.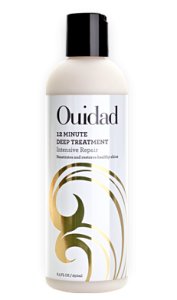 "Who wants to just sit around at home in the summer? If you don't have time to deep treat at home, apply the deep treatment to your hair, put on a plastic cap and a hat, then leave it in while you're in the sun at the beach." – Jason, Stylist & Certified Educator, sharing a helpful tip from Ouidad herself
"If you don't have a hooded dryer, put on a hot towel. You can also style with it so that it's sitting in your hair and working for a whole day." – Melissa, Senior Stylist

Applying Leave-in Conditioners to Your Curls
A leave-in conditioner is another crucial step. The Moisture Lock Leave-in Conditioner helps seal the cuticle layer of your curls to add extra hydration while preventing frizz.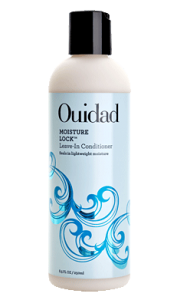 For people with thick, dehydrated hair, it's best to use Moisture Lock after using a conditioning rinse that will help to detangle curls. For regular curls that are not significantly dry, Moisture Lock can also be used in place of your regular conditioner.
"For tighter curls, it's also great for adding moisture before drying hair." – Vincent, Senior Stylist
Have you tried Ouidad's Deep Treatment or Moisture Lock Leave-in? Let us know what you thought in the comments below!
Book an appointment at a Ouidad Flagship or Certified Salon.