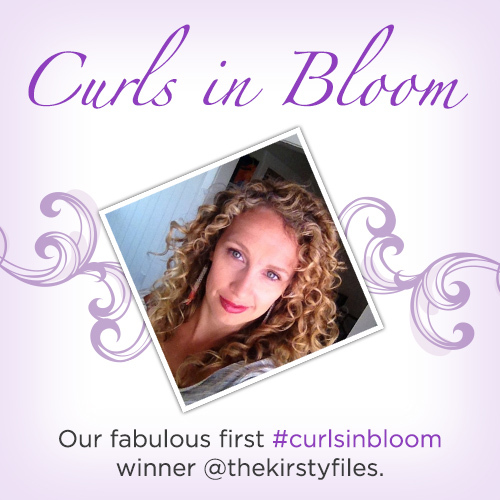 "It took me a long time to embrace my curls and love them.  
Everyday is different, my hair is never predictable, but I have come to appreciate the uniqueness of my hair.  
Being a girl who loves fashion, my hair is the ultimate accessory,
and I love the way my little boys draw our family portrait with mommy always having the craziest hair."
My Ouidad Favorites:
I love the Curl Recovery Whipped Curls Daily Conditioner & Styling Primer, I always put it in my hair after I shower before I comb it out.  It helps locks in moisture, helps to detangle and smooth my hair cuticles and prime it for styling gel.  I also love the Shine Glaze Serum, which I always use to finish my hair once it is dry, just a tiny dime size amount gives my hair awesome shine and smooths out any flyaways while breaking up any crunchy curls that may be left behind from gel.  I also use it on day two or three to smooth and shine. Also on days when I am not washing my hair, I love Clear Control Pomade to style my curls.  Because of Ouidad's Pomade and Serum, my second day curls are even better than they day I wash them!
Follow Ouidad on Instagram and don't forget to enter!
Giveaway ends April 30th, 2014 at 11:59PM PST.