Whether it's a new spring hair cut, or simply changing the way you style your hair, freshen up your curls this season with my favorite texture trends.
-Ouidad Creative Director, Morgan Willhite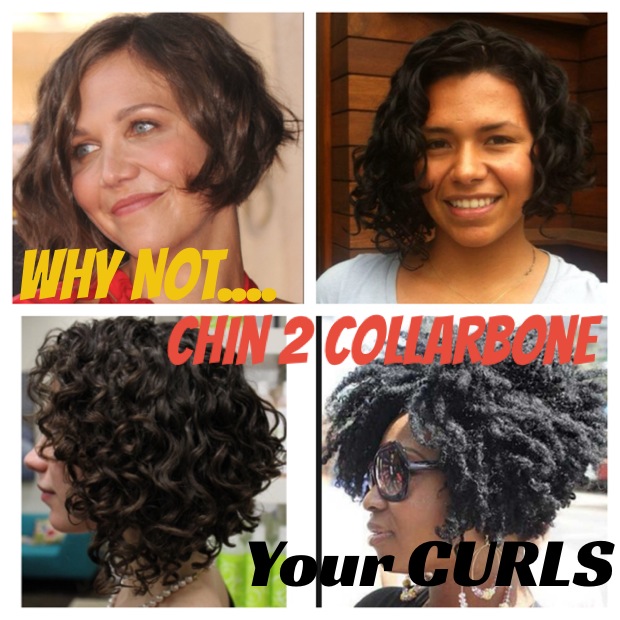 Images via- hrnstyles.com
Make the "Chin to Collarbone" Change
With the Bob still being on trend, what better way to transition into a new style then the asymmetrical Chin to Collarbone haircut?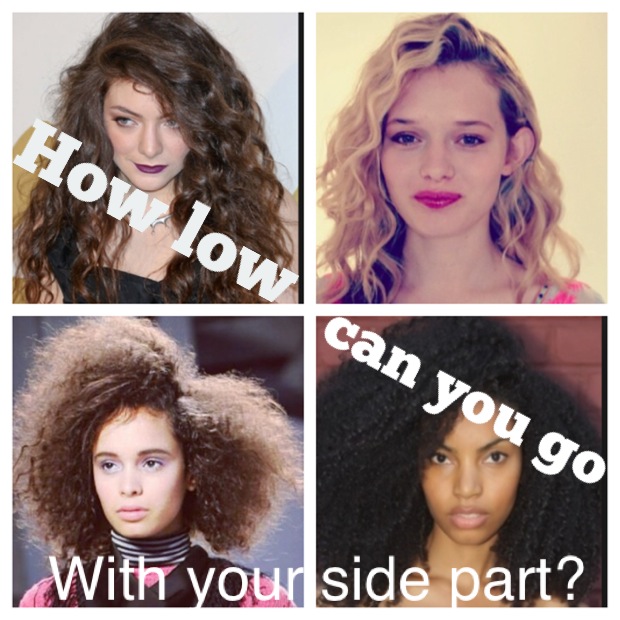 Images via stealherstyle.net
Not wanting to chop? Change things up with a deep set part
This Spring season's styling trend is all about achieving that soft,windswept and effortless look while creating a deep part in your hair! I must give big credit to singer/songwriter Lorde for putting this hot trend on the map. This trendy look gives you the ability to go from sweetly polished to a sexy edge in seconds.
When achieving an effortless appearance to any textured hair, the key is finding the right product that gives a second day appearance, and distributing it in sections thoroughly to wet hair. This will ensure even distribution, allowing you to dry hair naturally resulting in an effortless finish.
*Loose/Wavy- The less is more approach helps achieve a soft beach wave finish. On damp hair, use a light, airy mousse like our PlayCurl Volumizing  Foam. It adds immediate enhanced texture to loose/wavy curls. Diffuse as usual.
*Curly-  Like others, I love the look of effortless curl. I find the best product to define, yet dry with a soft, natural finish is Ouidad Moisture Lock Define & Shine. This is a combination of a gel and cream styler in one. After applying your styling product, diffuse your curls upside down until 75% dry and finish drying naturally. This will slightly rough up the cuticle helping giving a second day appearance.
*Tight Curly/Kinky- When styling Tight Curly/Kinky hair most would think to use a strong hold styling product to define and control frizz. But, with over a decade of experience in texture, I've learned that a tighter curl responds best to products that are moisture based. Conditioning products like Ouidad Curl Recovery Whipped Curls Daily Conditioner & Styling Primer will help smooth out the cuticle layer, which naturally hydrates the hair allowing each curl to lock into a smooth, defined and frizz-free coil. Overall this gives a natural, soft , controlled appearance to tight/kinky hair.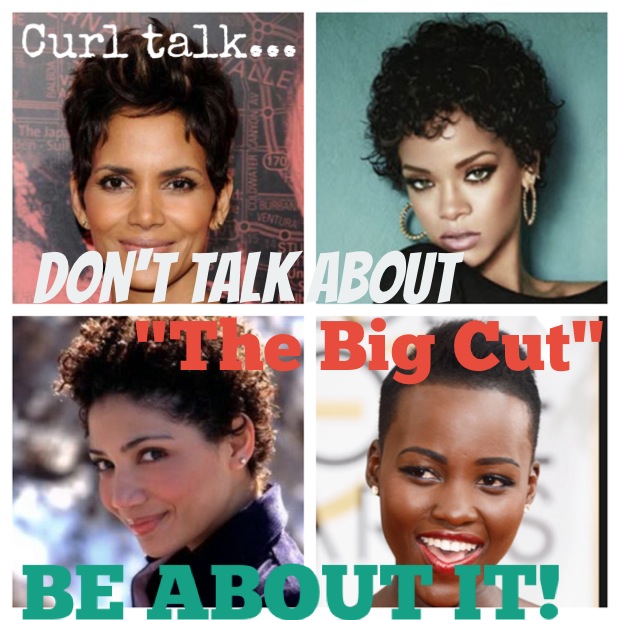 Images via: www.hollywoodreporter.com, www.stylebistro.com, rebeccaskeele.com
The Short Haircut Plunge
Find the right short style that enhances your face and works with your curl type.
*Do's and Don'ts- In order to achieve a successful short style on naturally textured hair, the key is avoiding weighted, blunt lines. Ouidad created our unique Carving and Slicing cutting technique that removes internal weight, giving curls the individual freedom to puzzle and show definition. She wanted each curl to have its own personality and freedom to move in its own direction.
*Short Haircuts and Facial Shapes- If you have a round facial shape, you need a style that's shaped to frame the face adding softness. If your sensitive about the size of your forehead, allow your curls to drape forward to minimize. Take a good look at your face and always expose areas that you love and use your curls to mask any areas that you are sensitive too!
No matter what curl pattern/texture you naturally have, I think the most successful curly short haircuts are worn by people that are internally confident!