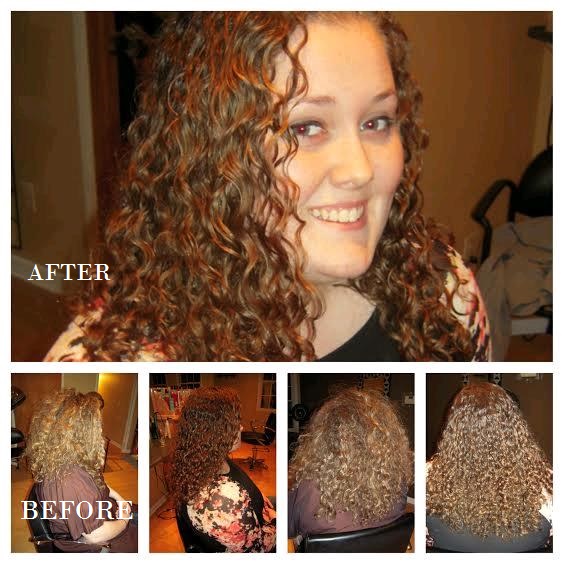 Upon consultation with Claire, her length and frizz control was important for her.
After rinsing the treatment from her hair, we created our new shape using the Carve and Slice technique. It allowed the curls to separate and  lay long and lean.
The hair was sectioned off and the product was thoroughly worked through the hair using Ouidad's Rake and Shake method, all along demonstrating to Claire how to duplicate the technique at home. Ouidad Curl Clips were placed at the hairline and crown for support.
Claire was placed under the dryer until thoroughly dry.
 To soften and define the curls, I used a dime size of  Ouidad Clear Control Pomade in my hands and proceeded to "palm" the hair to break it up and create fullness where needed.
Stylist: Brenda Cvanciger
Salon: Rainbow Room Salon
Salon Website