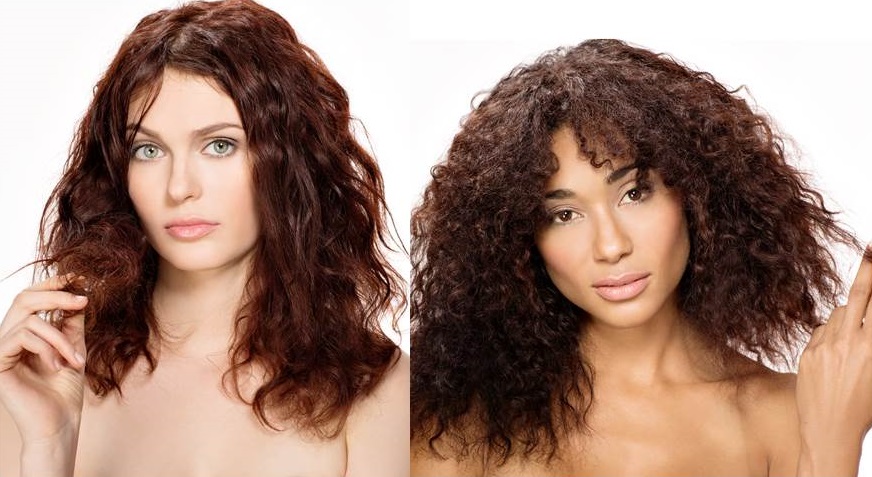 Whether you are transitioning from traditional relaxers, chemical processes like keratin treatments or heat-damaged tresses; we can help you through the process of embracing your natural curls and ringlets.
Here are expert tips directly from the Ouidad New York Salon & Ouidad Certified Salon, Styles By Lisa.
If you are transitioning from relaxers/chemical processes, heat styling or straightening…
Choosing to "go natural" requires commitment and patience, but the results are definitely worth it.
During transitioning, which typically takes about a year, you physically grow your hair out of its "relaxed" or post-treatment state.
Knowing your styling options and choosing the one that's right for you makes for a smoother transitioning process.
Your Basic Transitioning Care Tips
Only detangle when hair is wet! Always detangle with a wide-toothed comb when your hair is wet and slippery with conditioner.  Start at the ends and work your way up.
Keep your scalp clean. You'll have to do some experimenting, but cleanse your scalp anywhere from every two days to every two weeks.
Moisturize, Moisturize, Moisturize. Dealing with two textures can be really difficult, but one thing both textures really need is moisture! Weekly deep conditioning  treatments help add much needed moisture.
Ouidad Curl Recovery™ Ultra Nourishing Cleansing Oil, Whipped Curls Daily Conditioner & Styling Primer, Curl Defining Styling Soufflé and Melt-Down Extreme Repair Mask provide all the moisture your transitioning hair needs.
 Styling with Two Different Textures. The goal is to blend two very different textures and use the least amount of heat possible. There are so many options available!
A great option is the Two-Strand Twist or Twist Out as demonstrated by Ouidad New York Senior Stylist, Ayanna.
A Bantu Knot Out, coil twist, flat twist as well as the classic bun are other fabulous styling methods.
Your Basic Post-Keratin Care Tips
The Brazilian Keratin Treatment is a semi-permanent, hair coating enriched with Keratin, a natural protein present in our hair and skin, and applied with added chemicals and heat to seal the hair cuticle. Keratin treatments are not "straighteners" or "relaxers," but they do reduce volume depending on the texture and condition. Fluffy, frizzy, wavy hair will look naturally smooth and straight; curly hair will be eased into a flatter wave and very curly hair will soften into ringlets. The keratin treatment tames frizz, adds shine and strengthens hair. It also helps to seal out humidity and dramatically decreases styling time. Brazilian Keratin Treatments remove about 20% of the curl or wave. For those who desire pin-straight hair, flat-iron is used to remove the remaining wave. If you are thinking about weaning yourself off of these treatments and going back to your natural texture, there are certain products that you can use to keep your hair healthy.
Leave out heavy cream stylers when air drying.  A small amount  of leave-in conditioner like Ouidad Moisture Lock Leave-in is all you need for definition and volume.
Use flat-iron sparingly to avoid heat-styling damage.
Hair Care Tips
Use a cleansing conditioner (co-wash) to prevent hair damage from more frequent washing required for keratin-treated hair.  Hair with sealed hair cuticle from the keratin treatment may need to be washed twice a week. The Ouidad Curl Co-Wash Low Foam Cleansing Conditioner leaves hair moisturized and super-soft while gently clearing hair of buildup.
Ease up on deep conditioning – Post-keratin hair is smoother and softer and does not require deep conditioner as often.