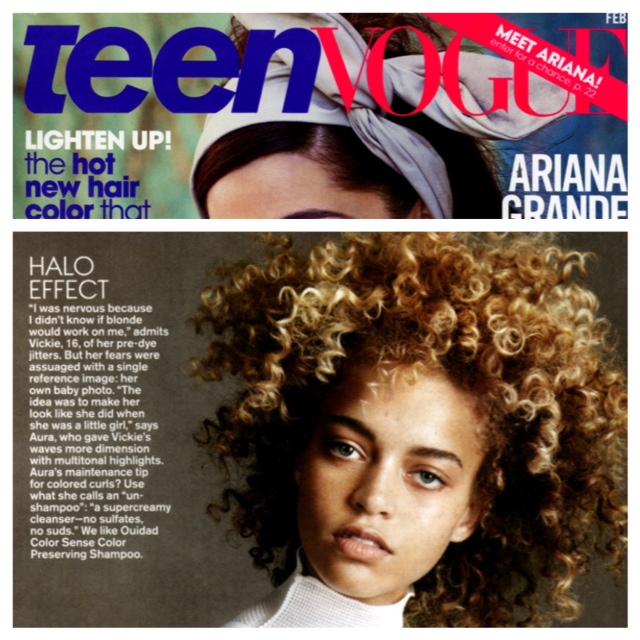 Thinking about refreshing or getting new color for Spring?
Ouidad Creative Color Director, Ian Dorey Scott shares his expertise for maintaining healthy, vibrant curls.
Steps you should take at home prior to getting a color treatment.
Prior to your color appointment, I recommend using the Ouidad Melt-Down Mask after you cleanse. This will dose the hair with extra moisture and lipids, providing a healthy canvas to take the color. Do this a couple of days before your appointment. I recommend not washing the hair the previous evening before a color service to avoid any scalp irritation.
How to keep your color vibrant and your curls healthy until your next appointment.
A healthy at home regimen is the key to keeping your color fresh and long lasting. I recommend the entire Color Sense line to all of my clients. This line contains a sulfate-free shampoo, conditioner and the incredible Shine Boosting Color Extender. The shampoo and conditioner both contain UV filters as well as ingredients that fight free radicals and other environmental agents that can cause color to come out of the hair. After cleansing and conditioning, apply the  Shine Boosting Color Extender for ten minutes, and then fully rinse.  This post-conditioning serum seals the cuticle of the hair to lock in your color and also contains plant-based, broad spectrum sun filters which protects your color in all conditions!
How often should you be getting your color touched up?
In general, I recommend a root touch up every 6-8 weeks and a gloss to refresh the ends. With painted highlights, my clients generally get a touch up every 3 months.
What if you did a home box color or got a bad dye job, what are some things you can do to heal your hair?
Our Curl Recovery Cleansing Oil, Whipped Curls and Meltdown Mask are the first step to reversing the damage. These products all contain our proprietary CR-4 Repair Complex which coats the hair with healing concentrated fatty-acids. You will see healing results instantly! I also suggest to make a consultation with a stylist who can help put you on a personalized recovery track and will give you exact product recommendations.
Categories: Expert Tips, Highlights and Coloring
Tags: beauty, color sense, Curl Recovery, Fashion, hair color, Hair Color Care, Ouidad, Ouidad.com, Spring Color, style