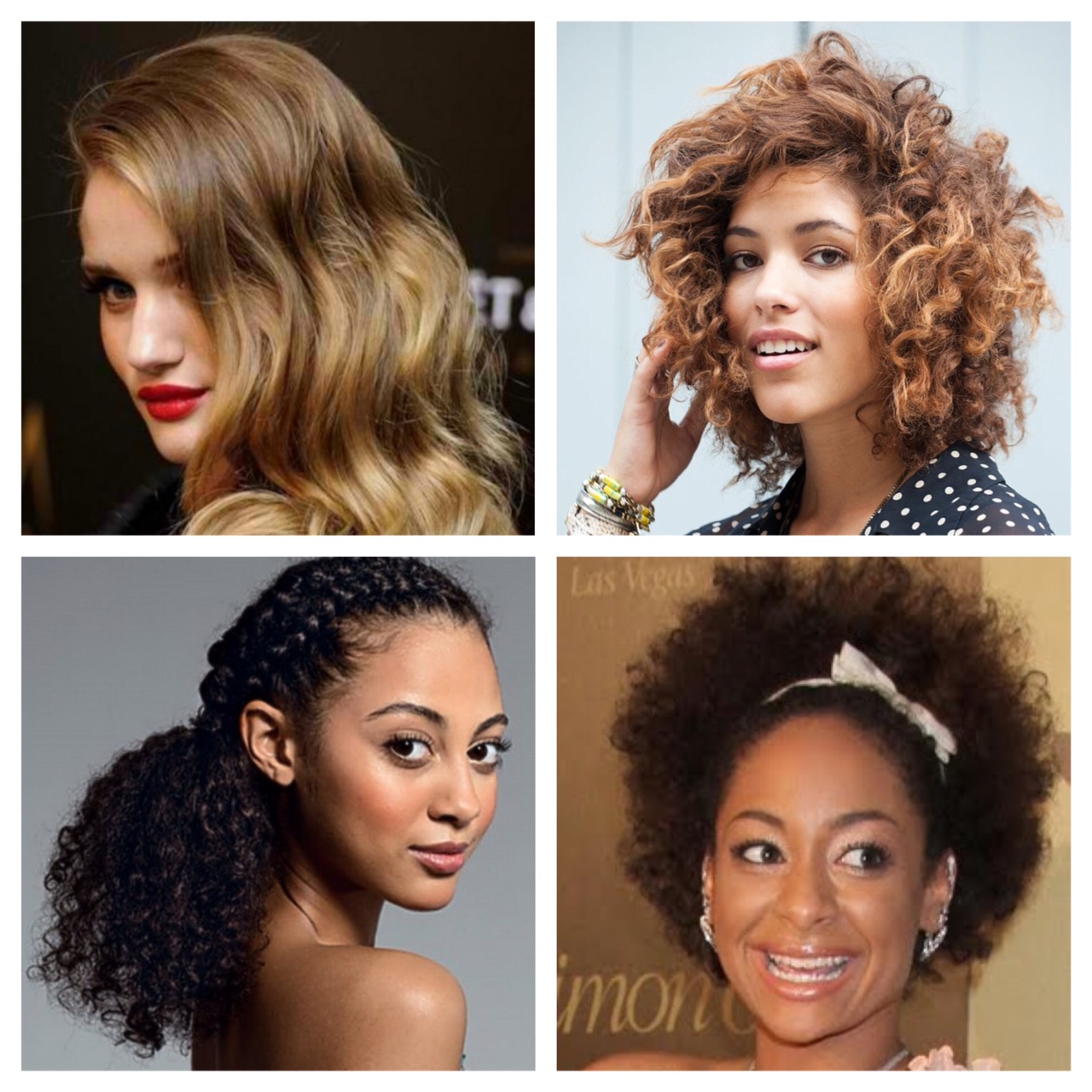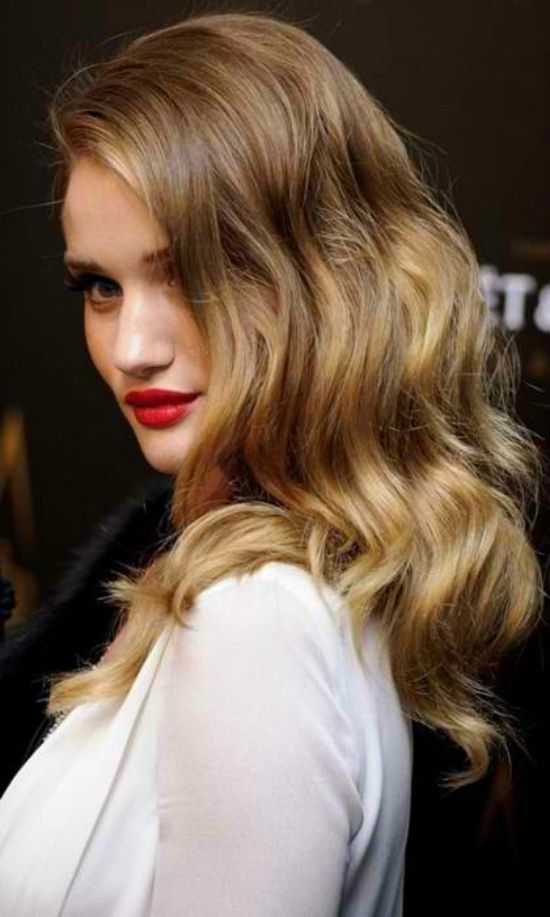 image via themoderncool.com
WAVY
Change up your part. Don't get stuck in your daily styling routine, creating a deep, more exaggerated side part is bound to turn your honey's head.
Get the Look
1. Set your hair with the exaggerated part while hair is still wet.
 2. Use a smaller than usual amount of Climate Control Heat & Humidity Gel as your styling gel. This will smooth your strands just enough for a soft/sleek hold.
3. Diffuse dry as usual
4. Remove any crunch by "opening up your curls" when your hair is 100 % dry. To do this push your hair in a ponytail with your hands and use a twisting motion to break the gel casting.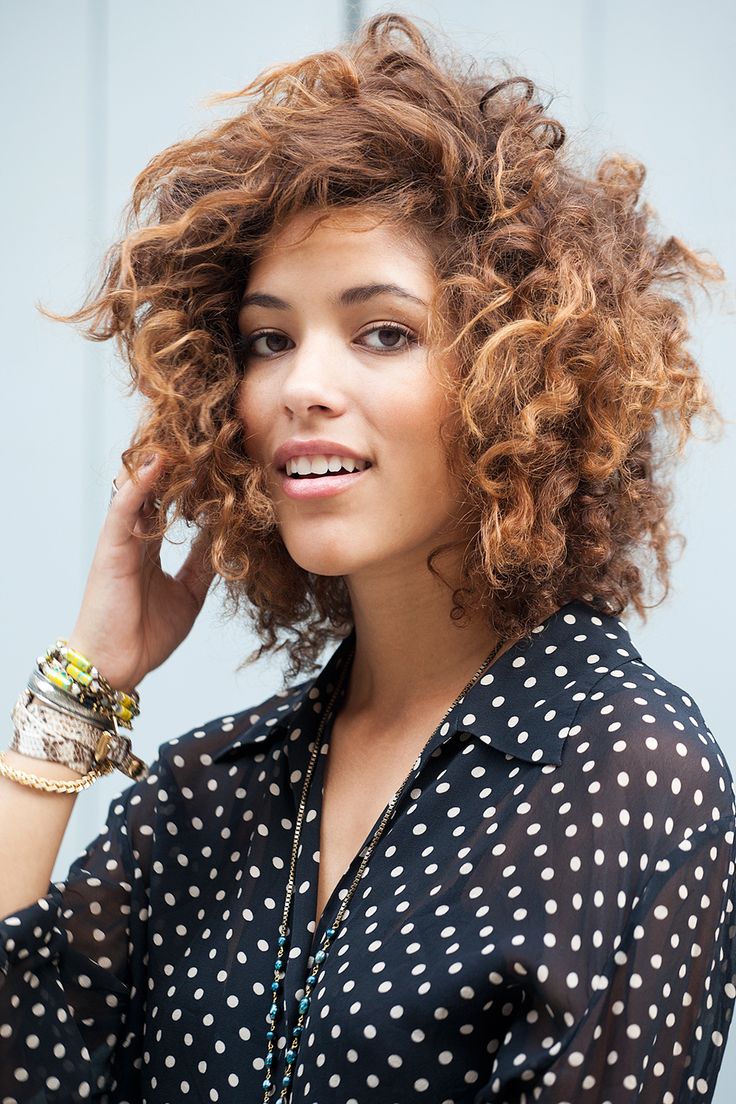 image via refinery29.com
CURLY
Try breaking  out of your comfort zone by showing your valentine that you can let loose! Wear your hair more opened up, naturally soft and less perfectly defined.
1. This style works best on second to third day curls so plan ahead!
2. Spray Botanical Boost at your roots, leaving out your defined ends. Make sure to evenly distribute product  directly where lift is desired.
3. Using your fingers, rub in the botanical boost at the root which will properly distribute and reactivate curls.
4. Next, use Ouidad Curl Clips  at the root where you sprayed Botanical Boost. This will help create an illusion of volume with added lift.
5. Use your blow-dryer to re-set roots on low heat  and create hold where the Curl Clips were placed.
6.  Once hair is fully dried, remove clips and flip over shaking your fingers at the root to soften the look.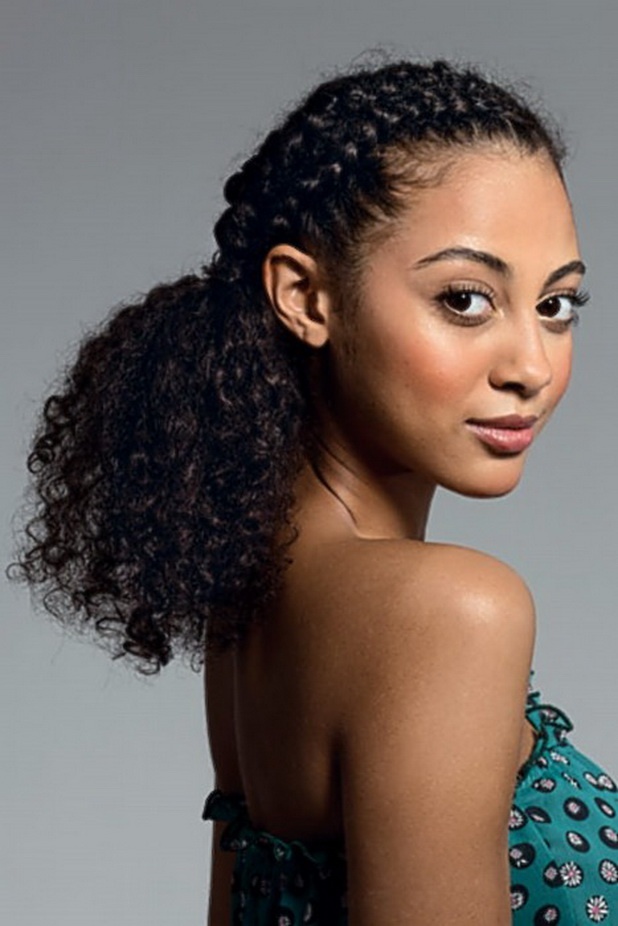 image via stylisheve.com
TIGHT CURLY
Show off your best features and sweeten up your style with a hairline braid.
1. After curls are cleansed, dried and styled, add  a horizontal  hairline braid. You can do this using a typical three strand braiding method  around your face to keep your tight curls back.
2. Rehydrate your hair by adding Moisture Lock Leave-in Conditioner to  dry hair. In sections, take dime to quarter size amounts; depending on the  density of your hair. Start by smoothing  it down your hair shaft directing the product  towards the ends . Watch your curls reactivate and show amazing definition.  Let it air dry
3. Place remaining hair that's not in the braid in a low laying ponytail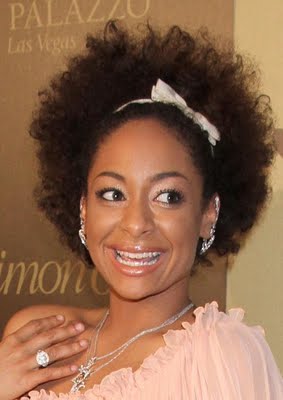 image via jenniferbrix.com
KINKY
Kinky hair shouldn't be like hard candy. Hydration, hydration, hydration! Elongate your curl pattern  and play it up with a cute headband.
1. Kinky hair is very fragile and has the tendency to become dry. Using a moisturizing styler like Ouidad Curl Recovery Curl Defining Styling Souffle will elongate and moisturize your curls. Distribute product evenly throughout damp hair by first creating 2" sections. For each section, use a nickel size dollop (increase amount for longer and/or thicker hair), spread throughout palms of hands and work evenly from root to tip.
2. Seal in moisture with Ouidad Mongongo Oil. This highly concentrated multi-use oil can be sprayed on your hands and massaged through from mid-shaft to ends in sections.
This fabulous oil gives off an irresistible fragrance that will surely catch your date's interest.
3. Again, create 2″ sections. Using a blow dryer without the nozzle, stretch out your curls by letting the air flow in a downward direction for each section.
4. Slide in a cute head band to soften the look.