Ouidad New York Flagship Stylist's, Ayanna and Jessica, share their tips and techniques for caring for your protective styles.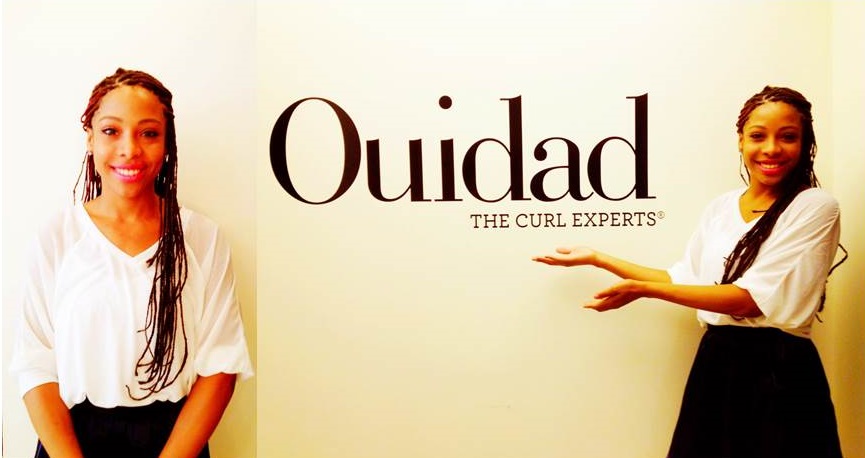 Box Braids by Jessica, Ouidad NY, Model: Summer
Being a transitioner myself over the past year I've tried a lot of protective styles, especially in the winter months. I did not want to do the big chop, so I began doing interlocking/crochet braids about a year ago. This protective style can last up to 10 weeks so it's a great alternative for those looking for a style with minimal effort.  In between protective styles, I let my hair "breathe" for a week before doing the next protective style.  Taking time to  exfoliate my scalp with Mediterranean Bay Leaf, followed by a moisturizing shampoo and deep treatment, are integral parts to my natural  hair care routine. I alternate between protein conditioning treatments like our Deep Treatment and the Award-Winning Melt-Down Mask, which replenishes the lipid barrier in the hair. In addition, I recommend using Curl Co-Wash in a pointed nozzle-bottle applied to the scalp, and massaging it in while wearing protective styles such as braids. I also like to use a sea breeze astringent – applied to the scalp to cleanse and stimulate.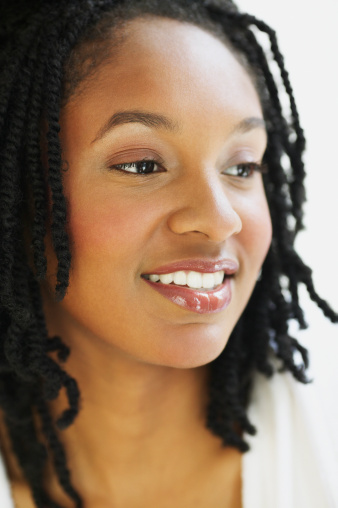 Interlocking Crochet Braids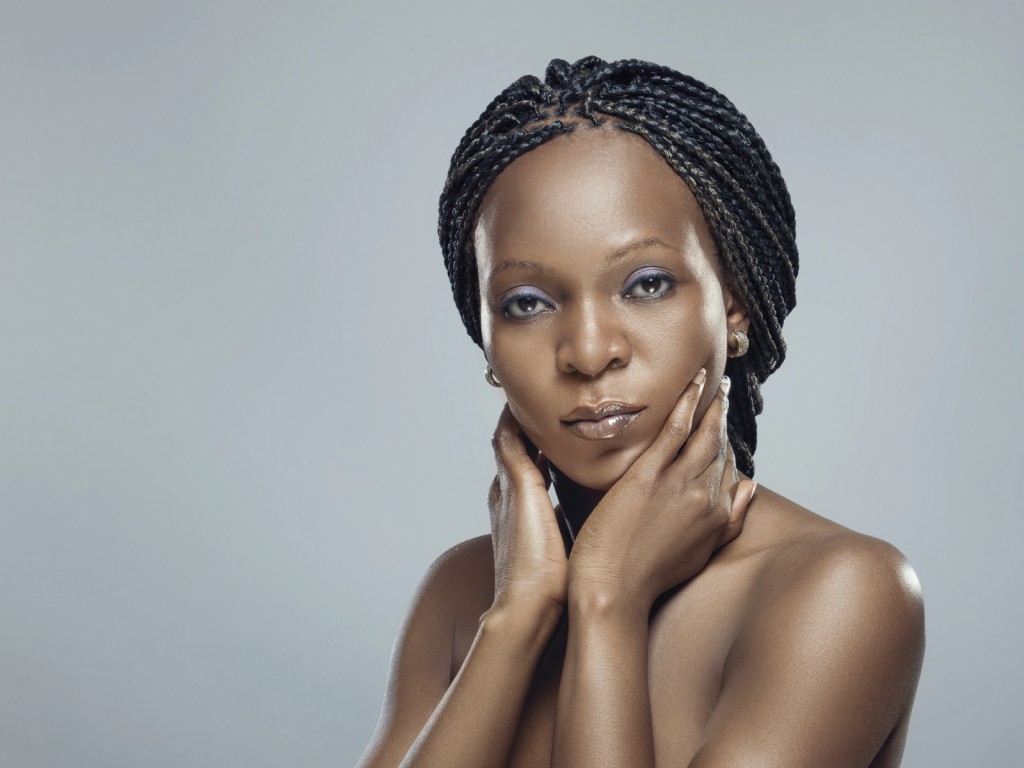 Box Braids
As you know, the winter dries the skin and dehydrates the hair shaft, so I recommend trying a protective hairstyle. Protective styles give your hair a break from combing, brushing, and blow drying which causes damage over time. It also protects against the harshness of styling options one might take when transitioning to natural from chemical straightening treatments. The majority of people have difficulty committing to a big chop (shave or cut off damaged/chemically processed hair) so transitioning with a protective style is an easier process for them.
There are a large variety of protective styles to choose from so why choose box braids? Why not! It gives you instant length, your scalp breathes comfortably and it's super chic. You can wear it up in a trendy big bun, down to showcase the length of the braids, or half up half down. With so many style options available for this protective style, it's one of my favorites!
Caring For Your Protective Style:
Treat Your Hair: An intense hydrating mask should be done two days prior to doing a protective style; not the same day since it makes it more difficult for the style to hold in place. The treatment should be applied throughout the hair; leave on for 15 minutes. Rinse with cool water.
Prep Hair: Apply a very small amount of Ouidad Mongongo Oil to damp, clean hair as a heat protectant. Separate the hair into 5 sections, and using a blow dryer with medium heat, start drying the hair.  Finish by using a small amount of oil on the scalp and lightly smoothing oil throughout the hair.
Longevity: It is best to leave this style in for only 2 to 3 months, giving your hair time to grow out from whatever damage you might have. Be sure to apply Mongongo Oil on the scalp and braids for nourishment and conditioning, and use a gentle shampoo like our Ouidad Ultra Nourishing Cleansing Oil once a week.
When Removing Your Protective style:
Once your style is removed, comb hair and distribute a moisturizing conditioner like Ouidad Curl Recovery Whipped Curls throughout and continue detangling from end to root in sub-sections. Our Double Detangler is fabulous for this!
Rinse out the conditioner and shampoo twice with Ouidad Ultra-Nourishing Cleansing Oil.
Apply the conditioner again and comb throughout. Rinse completely and section hair to prepare for desired style.
Be sure to book a hair appointment to trim ends and give shape to the hair!
Doing an intense hydration mask regularly like the Ouidad Melt-Down Extreme Repair Mask is key as your hair will need it. This treatment should be done two to three times per month in the winter and twice in the summer.
Categories: 57th Street, New York City Salon, Expert Tips, Flagship Salons, Ouidad How Tos
Tags: beauty, box braids, Fashion, hair, Ouidad, ouidad new york salon, Ouidad.com, protective style, style, twists