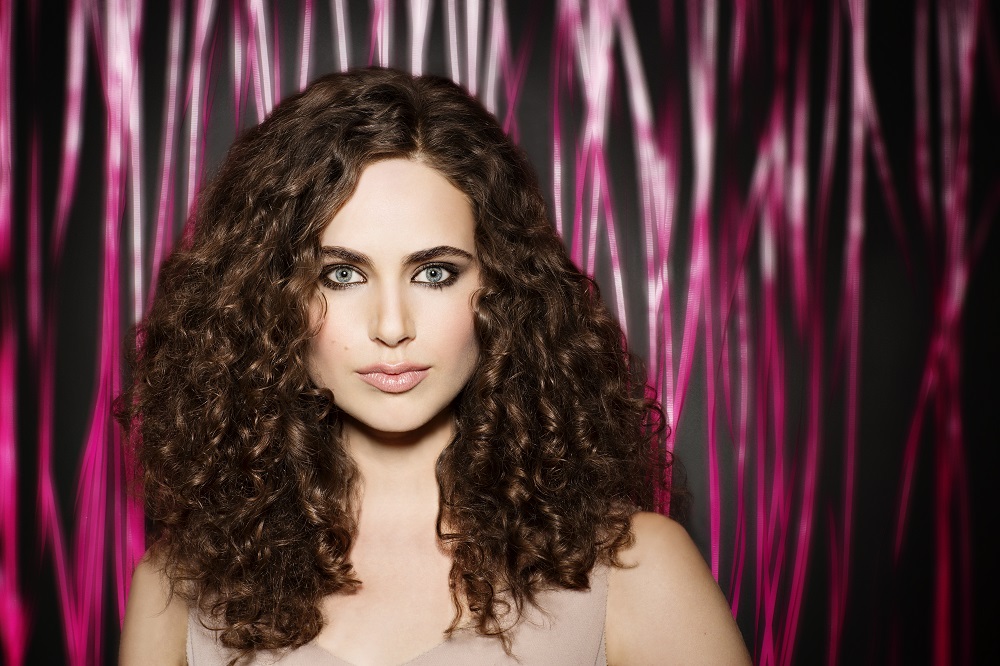 When caring for hair with texture or curl, there are some very important rules to follow. Everyone has their own daily hair regimen. What you may not realize is that some of these daily habits can cause more harm to the hair.  Let's eliminate those "bad hair habits" this year and you will start repairing your hair leaving it healthy, shiny, and frizz free. Minimal steps can give consistency in the way your hair looks and feels. Let's make the "Bad Hair Day" a phrase of the past!
-Morgan Willhite, Ouidad Creative Director 
1. Excessively Shampooing
If your hair's texture is medium-coarse/tight texture, you should shampoo your hair less frequently (1-2 times a week or less). If your texture is a fine/wavy pattern, then you may shampoo more often (2-3 times a week or more).
If you are someone that shampoos more frequently, I recommend that you use a non-sulfate shampoo like our Curl Recovery Ultra-Nourishing Cleansing Oil. Shampoos with little or no sulfates are designed to cleanse the hair gently without removing the scalp's natural oil.
If you don't shampoo often, you may want to use a specialty clarifying shampoo like Water Works. When not regularly cleansing, you may experience build-up. When this occurs, hair can visually appear dull and weighed down. A clarifying shampoo will remove the build up and hard water the remains on the hair.
Overall, you need to listen to your hair. If it feels and looks dry, skip shampoos and condition more.
2. Brushing Textured/Curly Hair
You NEVER want to brush curly/textured hair. When using a tool that contains a lot of teeth like a brush, or even some combs the hair tends to expand causing the curls to separate and dry looking frizz and unhealthy. The only time you would detangle the hair would be in the shower while it's wet with a conditioner. I recommend using our Wide Tooth Comb or Double Detangler.
The wide set teeth allow the curls to separate into large uniformed curls formation. This will allow the curls to dry with a smooth, shiny, frizz-free finish. When detangling curly hair, if not done correctly with a wide set comb, it can result in breakage and damage the quality of the hair.
3. Chemically Over-Processing
When processing hair with texture, keep in mind that textured/curly hair tends to be on the dry side. Chemically processing can add to its dryness. The more you process the hair the more work it is to keep the hair at it's optimum health.
Curly/Textured hair absorbs color more because of it naturally being more on the dry side. Try using Demi-Permanent color. It's ammonia free and peroxide free which is less drying on the hair. If you are coloring your hair for grey purposes, always opt for ammonia free color. Avoid stripping your color and try to stay close to what's natural. Color looks best when hair is shiny and healthy!
4. "NOT" making Treatments a part of your regimen
Hair with texture/curls tend to lack moisture. Curl Recovery Melt-down Extreme Repair Mask is a luxurious treatment containing our CR-4 Repair Complex™, including nutrient-rich Mafura Butter and Kalahari Melon Seed Oil, that envelopes the hair shaft with a cushion-like coating of concentrated fatty acids vital to rebuilding, nourishing and protecting hair. This keeps the hair healthy and strong while also keeping curls defined and frizz free. We recommend using our Curl Recovery Mask 2 times per week to maintain the consistency of frizz free, shiny and healthy hair.
5. "NOT" trimming hair because of the desire for growth
A high percentage of people with curly hair have the desire for long, cascading hair. Because of this, they don't regularly cut their hair and wait long periods of time, which causes breakage! Once hair starts breaking, the ends become weak and hair become shorter.
The truth is, hair with texture/curls lacks moisture. The ends become dry and brittle. Regular trims help the hair grow longer and healthier. We recommend a small trim (1/2 inch) every 3-4 months. In between your trims, nourish the ends by doing regular protein based treatments like Deep Treatment. This will give the hair strength to withhold the weight of the length.
Categories: Expert Tips, Ouidad How Tos, Styling
Tags: 2014, Curl Recovery, curly hair, hair treatments, haircare, Natural Curls, Naturally Curly, New Year, Ouidad, Ouidad.com