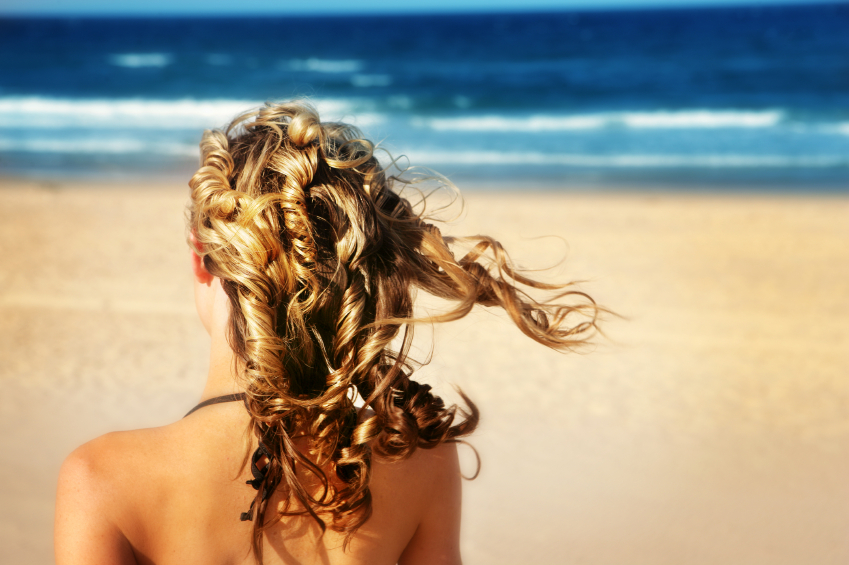 With summer coming to an end, you may notice your tan looking hotter then your hair!
Here are some tips to bring your curls back to life just in time for fall from Ouidad Creative Director, Morgan Willhite.
Those with curly or textured hair tend to shampoo less frequently due to lack of hydration which can cause frizz. As a result, hair can experience build up. We're not just talking product build up either. Your scalp produces natural oils which in fact helps keep hair moisturized. But without properly cleansing your scalp the hair papilla can become clogged. As a result your curls can become dry/dull looking. You also may experience more hair loss with the weight of the clogged papilla.
The combination of sun, ocean and chlorine can really do a number on those pretty locks.
Here are some post-summer steps you can take for healthy curls.
1. Clarify- This is a must to remove the buildup of chlorine and salts to avoid excessive drying. By using a clarifying shampoo, like Ouidad's Waterworks, twice a month you will insure your scalp stays clean promoting healthy hair growth. If you swim frequently in pool/ocean make this a weekly summer ritual. 

2. Get a Haircut- I know this can be a scary word. But have no fear! Ask your stylist for a "micro-trim". Simply dusting the ends will remove the dry brittle ends, avoiding breakage. 
3. Deep Treatments- Treatments are the only solution to maintaining healthy hair, especially over the summer months. Remember "healthy hair is easy hair". 
4. Maintenance- After a month of weekly Deep Treatments, try using Ouidad's Curl Recovery Line to maintain hair health. Moisture will forever and always be a part of your regimen!