Why is Curly Hair Different when it Comes to Color?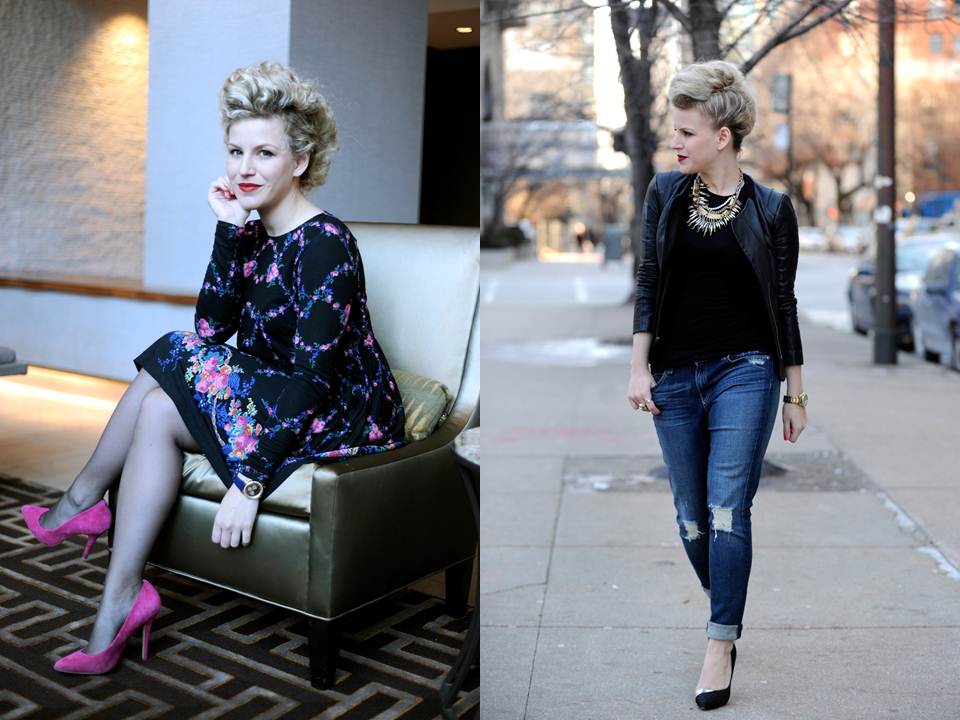 Fashion Blogger, Andrea from Blondebedhead.com
Just like cutting and styling, curly hair requires special attention when it comes to coloring. Texture, curl pattern and porosity all will affect how color looks and lasts.
Color Match: From glossing to Balayage, Ouidad color specialists  customize color for each client. The goal is to maximize shine and dimension with the correct tones and intensity.
-Loose Curls look great in most colors techniques, from single process to highlights.
-Medium Curls are enhanced with multi-hued tones and highlights.
-Tighter to Kinky Curls are best with warm tones and lots of shine.
Our Ouidad Curl color experts are trained in the art of dimensional color placement and formulate according to our curly haired client's needs. An excellent colorist will know how to enhance your features by applying the correct shades of color strategically and finishes with proper education on at home care. 
Color Prep: Even with a gentle formulation, hair color  is a chemical process and can dehydrate curly hair.  At home hair care and conditioning is essential. Apply a conditioning treatment , such as our Curl Recovery Meltdown Mask, once a week to keep hair in prime condition before and after your color service.
Color Sealing: Curly hair absorbs color better than any other hair type due to its porosity. The outer cuticle layer is open, leaving the hair shaft open to receive color. The Ouidad Color Sense line is formulated to protect your hair while extending the life of your  color.  Our special plant based UV  filters  are coupled with a  team of anti-oxidants to fight free radicals to help prevent fading.  The Shine Boosting Color Extender  is also formulated with our Color Lock Complex to take curl color care to the next level and seals in color like an in salon clear gloss.   When used as a 10 minute treatment weekly,  the Color Extender allows the cuticle to lay flat therefore creating  a smooth surface that reflects light or as we see it…as shine!