Ouidad NYC Color & Curl Expert, Cypriano, gives quick tips on caring for the favorite man in your life.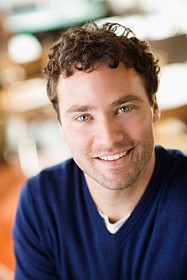 FOR MEN WITH SHORT HAIR
Three essential products are necessary to maintain healthy curls and a stylish look on short hair. For better success arm yourself with a  solid shampoo, an effective conditioner and a versatile styling product!
Start with a good shampoo that is effective in cleansing the scalp and hair, and can be used daily like Ouidad's Curl Recovery Ultra-Nourishing Cleansing Oil.
Conditioner is vital to maintain the health of the hair as well as prevent dryness. Depending upon the texture of the curls, a basic daily conditioner is great like Ouidad's Balancing Rinse Essential Daily Conditioner.
For styling, the Curl Quencher Moisturizing Gel or  Hydrafusion Intense Curl Cream are  excellent for giving a soft hold without stiffness. Ouidad's Clear Control Pomade or Moisture Lock Define and Shine Curl Styling Gel-Cream, can be used for wet looks and more textured short/funky hair styles.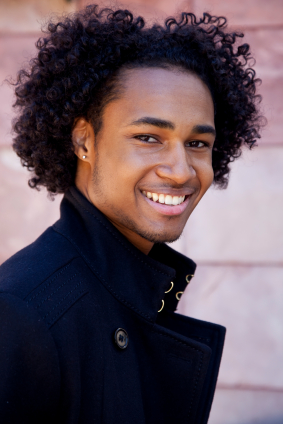 FOR MEN WITH LONG HAIR
As a rule of thumb, long curly hair should not be shampooed more than 1-2 times per week depending upon your curl type.
As a quick guide:
Wavy/Loose: 2-3 times per week
Curly/Tight Curly: 1-2 times per week
Kinky: 1 time per week
Refresh next day hair instead of rewashing with Botanical Boost. Just spray 2-3 times to  tame any frizzies.
If you MUST wet your hair daily, SKIP the shampoo! Yes, it is possible and highly recommended. Co-washing is an effective routine that leaves hair moisturized, soft and frizz-free. Try Ouidad's Curl Co-Wash Low-Foam Cleansing Conditioner.
On days that you do shampoo, Water Works Clarifying Shampoo is perfect for  gently removing build-up without stripping hair.
When you do shampoo, follow with a conditioner for your curl type. Balancing Rinse for loose to curly. For tight-kinky curls, Ouidad's Whipped Curls is a great conditioner that doubles as a leave-in Styling Primer as well. When using the Whipped Curls, rinse hair lightly allowing some of the conditioner to be absorbed by the hair. This will increase moisture throughout the curls and act as a primer, aiding the application of the Gel to be followed. The results are  more defined, long lasting curls with no frizz.