Tyrah stopped by the Ouidad New York Salon to visit our Stylist, Jessica for a fabulous curl style!
After the video shoot, we sat down with Tyrah and her Mom, Shante, to find out what it's like to be curly, cute and on Broadway!
To enter the Ouidad & Annie on Broadway Sweepstakes visit Ouidad on Facebook.- HERE
Hurry, this is ending February 28th!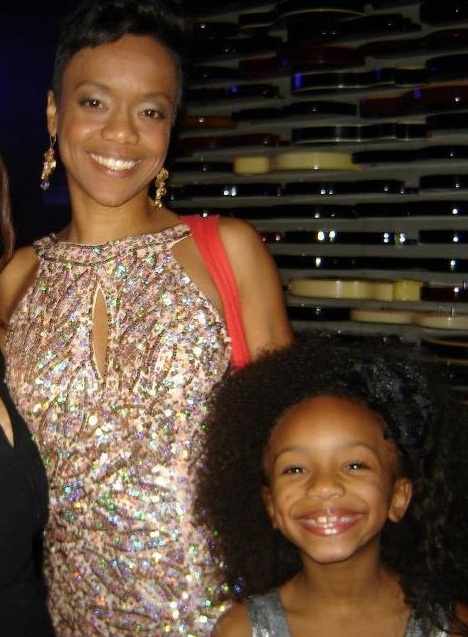 Tyrah and her Mom, Shante
How old are you and what is your role in Annie on Broadway?
Tyrah- I just turned 8 on December 27th. I play the role of the Orphan Kate as well as understudy Molly.
What is your day usually like at Annie?
Tyrah- My day is usually full of fun! It doesn't feel like work because I get the opportunity to do what I love best 8 times a week;  singing, dancing, and acting. I feel like I am a part of a big family with 9 new sisters.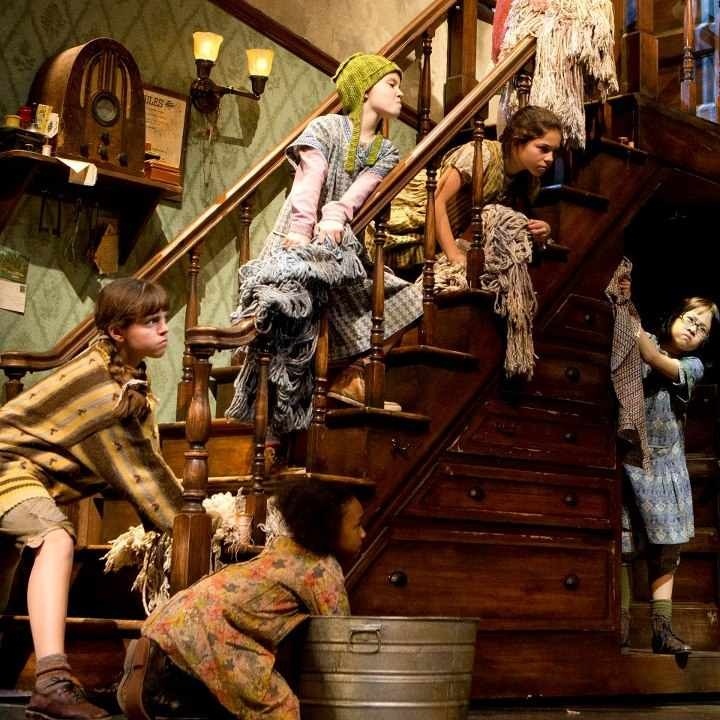 Tyrah on stage at Annie on Broadway
What is your favorite thing about being an actress, dancer and singer?
Tyrah- I love performing. Singing, acting and dancing because it gives me that opportunity to shine!
What is one word that you would use to describe your curls?
Tyrah- Bouncy!
What challenges have you faced in taming Tyrah's curls prior to visiting the Ouidad New York Salon?
Shante- Prior to Tyrah's Ouidad New York Salon visit, I would have a difficult time maintaining Tyrah's bouncy curls. Tyrah's hair would look dry, frizzy and lifeless. Jessica not only styled her curls, but educated me on how I too could be a curl expert. Well maybe not an expert because Tyrah says, "Umm mom it's not like Jessica, but it will work for today!" Pretty funny I guess.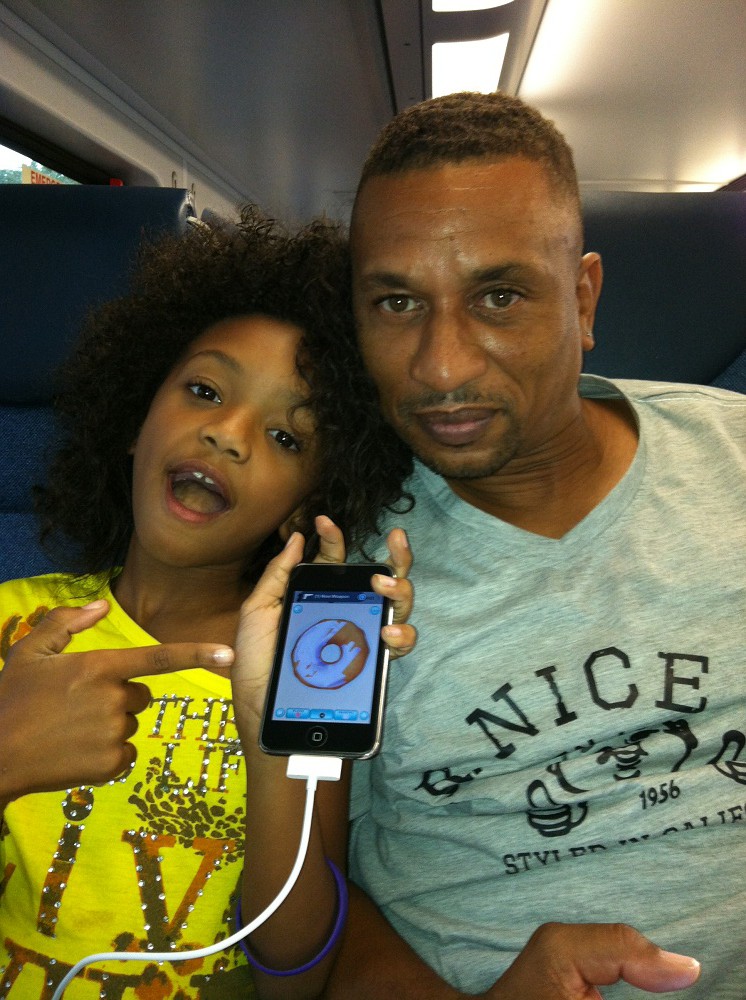 Tyrah and her Dad, Paul on train commuting into New York City
What did you love the most about Jessica and the Ouidad NY Salon?
Tyrah- I loved everything! Most of all I loved that Jessica knows what she's doing with my curls and lets me say how I'd like the curls that day. Jessica is really gentle and I like that because it makes it easier to get my hair done.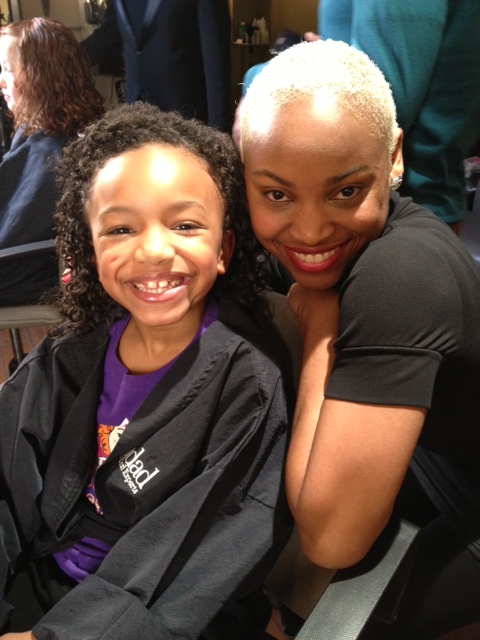 Tyrah and Ouidad New York Stylist, Jessica
What is up next for the future?
Shante-  As for my plans for Tyrah's future. Well that is for her to let me know what she wants to do next. Tyrah says she would love to play an orphan in the movie remake of Annie, Nala in Lion King on Broadway when she turns 9, but most of all she dreams of meeting Beyonce! For now though we will take one step at a time. Who knows she may decide like Willow Smith to just be a kid and that is fine by me!