When you apply your makeup in the morning – that is, when you're not already running 10 minutes late – you may start with a primer before applying the rest of your "face." You minimize pores and create a smooth and even surface for your makeup to enhance or highlight your natural beauty. Given our philosophy that the skin on your head is the same as the skin on your face, why should your curls be any different?
Why Priming Your Curls is Important
Due to the way curly hair grows, it's extremely porous and the hair strand may be inconsistent. This is especially true if your curls are frequently subjected to heat styling, chemicals or other environmental factors. Because of this, products will absorb into your strands at different levels. This could be why you notice your hair looks extremely moisturized or holds better in some areas, while feeling dry or lacking product in others. Using a primer helps to restore moisture and essentially "fills in" some of those gaps in your strands so that products absorb evenly and, ultimately, work more effectively.
How to Prime Your Curls
While Cleansing: Use a cleanser like the Curl Recovery Ultra-Nourishing Cleansing Oil that not only gently removes dirt and build-up, but also restores essential moisture for optimal curl formation. The Cleansing Oil envelopes the hair shaft with concentrated fatty acids that are vital to rebuilding, nourishing and protecting your curls – much like your hair's natural oils that are typically depleted due to the nature of curly hair. (Pro tip: use the Cleansing Oil for regular shampooing to help your curls regain softness and shape, or use it as an additional cleanser to replenish natural oils.)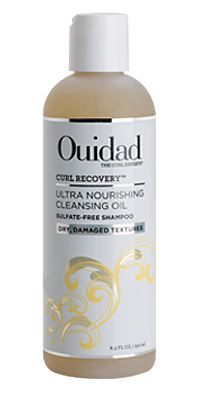 Prior to Styling:
Before setting your curls with a styler, you can prime them with
Whipped Curls Daily Conditioner & Styling Primer
. It glides onto curls with deeply hydrating nutrients to elevate moisture within the hair cuticle and to smooth frizz. It also creates the perfect canvas by reestablishing your natural curl pattern for easy styling with your preferred gel or cream!

Have you added one of these "curl primers" to your regimen? Tell us in the comments below!